Ceiling systems have to provide an answer on how to combine different integrations a ceiling typically holds: lighting, acoustic absorption, aesthetic finishing of a raw ceiling, ...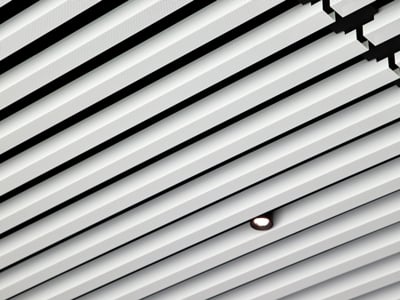 vektron ili is our answer to this question: A half open ceiling system, made of baffles and bandrasters, creating an alternating pattern with an industrial look, easy accessible plenum space, performant acoustic properties and integrated luminaires.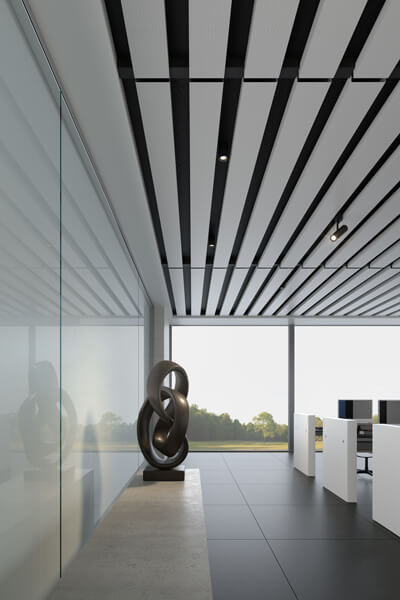 Interested in vektron ceiling solutions and the philosophy behind our work? Read all about it in our extended brochure. Download it for free by filling out the form on this page.