Discover our latest novelties brochure
kreon aplis 60 & down 60
kreon aplis 60 & down 60 are ranges of round and square shaped recessed downlights with an aperture of 60mm. Equipped with the latest high performance faceted reflector in a fixed downlight or wallwash luminaire they offer optimal efficiency. The powerful wallwasher ensures uniform light distribution with high lux values on vertical surfaces.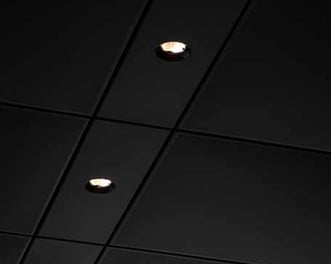 kreon kagi
kreon kagi is an innovative and extremely versatile profile system combining linear and accent lighting. Additionally, round or square shaped spotlights and wallwashers can be added by clamping them on the main profiles. It is possible to change the position of the spotlights over the track. kreon kagi is an essential tool for architects and lighting designers that can be used as a graphic play of light or guide light.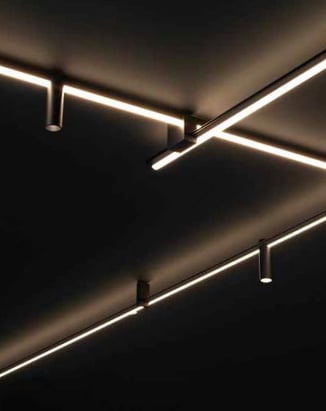 kreon inti
kreon inti is a fully recessed downlight with a refined optical system. kreon inti fixed downlight has a build in dome set above a black or white internal louvre. The faceted dome adds a scattering play of brilliance and creates a first layer of ambiance.

kreon inti directional combines the dome effect of the downlight with a decentralized directional spotlight that has an angular adjustment of 30°. The diffused light from the dome neutralizes the shadow of the directional spotlight in the light effect. The directional light creates the second layer of focused light.

The unique combination of a diffused downlight with a directional projector make kreon inti a two-in-one recessed ceiling luminaire.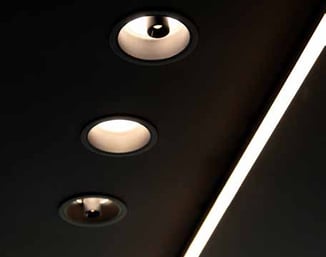 Discover in "kreon novelties 20-21" what the advantages of our new products are and be inspired by our projects.