Subtlety. That is what the kreon holon 60 range of surface mounted, track mounted and pendant cylindrical downlights is all about. Characterised by their compact form and deep-set LED position, they provide a subtle feeling of light paired with an aesthetically pleasing visual perception.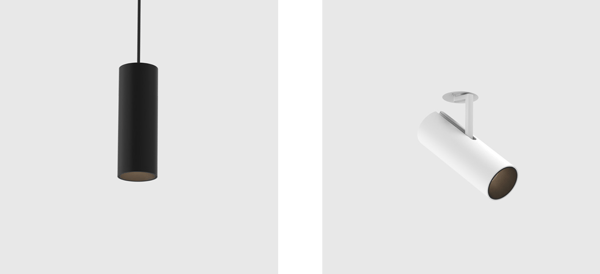 Create ingenious ambience and startling accents
kreon holon 60 collection is available in a variety of LED modules and in three diameters. kreon holon 60 directional is the perfect solution for general or accent lighting. The fixed variant will help you establish remarkable pools of light combined with eye-catching accents. In short, kreon holon 60 has all it takes to create an atmosphere of individuality and intimacy in any room and situation.
Discover this new collection in enchanting detail in our kreon holon 60 brochure.