Back in 2014, the world discovered kreon esprit: three different luminaires — free-standing, ceiling-mounted and pending —, all characterised by minimalistic, tubular lamp heads mounted on a slim rod. Today, on the eve of kreon esprit's 10th anniversary, we present two new additions: a redesigned free-standing version and a brand-new desk light.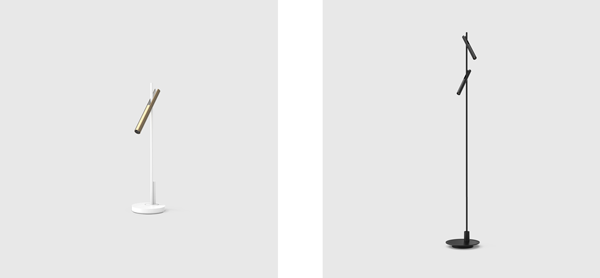 With these new luminaires, we stay true to the signature slim-lined rotatable lamp heads of the original kreon esprit design. They are available in standard black and white finishes, but we've added new metallic versions in gold, bronze or nickel-plated.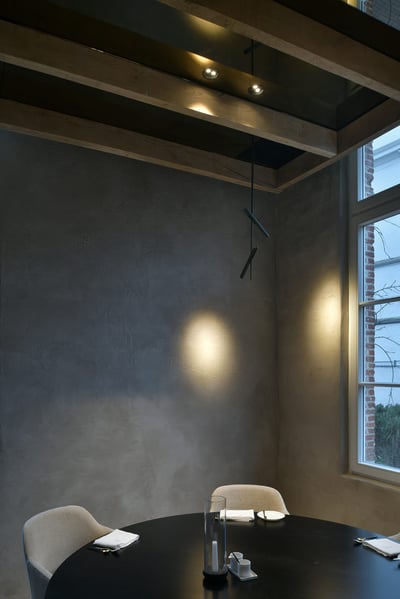 The newly designed kreon esprit desk lamp is the range's little brother: small in size, but it offers the same performant luminaire head. The built-in touch-dim button makes it easy to adjust brightness: the lamp works perfectly as a desk light or for bedtime reading.

The new kreon esprit floor lamp has a round base, which doubles as a cable depot. The push-dim button is situated on top of the vertical rod to combine ease of use and design.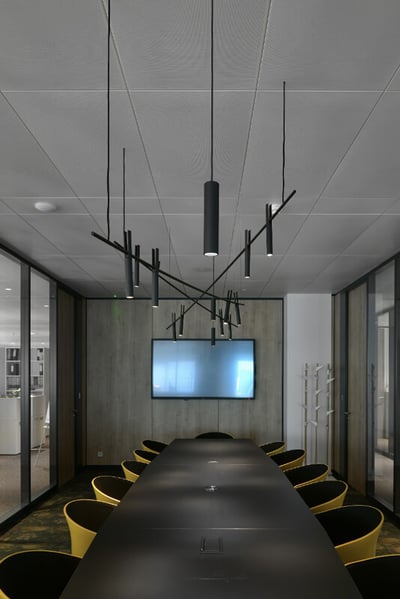 Want to find out more about the kreon esprit range? Download our brochure to discover all the possibilities.