Kreon modular ceilings aim to materialise simplicity, unity and functionality within its design.
It offers a unique solution for the integration of building service systems that need to be accommodated in the ceiling: lighting, ventilation, cooling, heating, audio, fire protection and much more. Kreon's most pursued objective is to offer unity in design translated through technical solutions.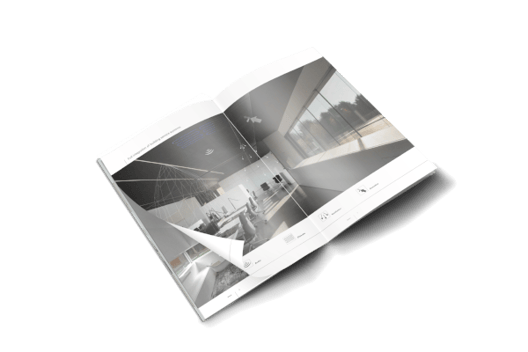 Interested in Vektron Ceiling Solutions and the philosophy behind our work? Read all about it in our extended brochure. Download it for free by filling out the form on this page.