When's the last time you looked at the ceiling in the office? Indeed: ceilings are probably the least noticed element in any indoor space. However: they serve multiple important functions, from acoustic absorption to climate control, and the integration of audio and lighting.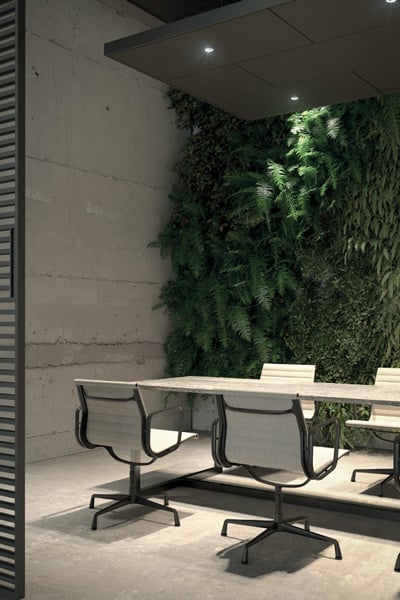 vektron ceiling rafts perform all of the functions above, all while making these anonymous surfaces come alive. They bring structure to support the architectural rhythm of your space, and they're perfectly compatible with your kreon luminaires.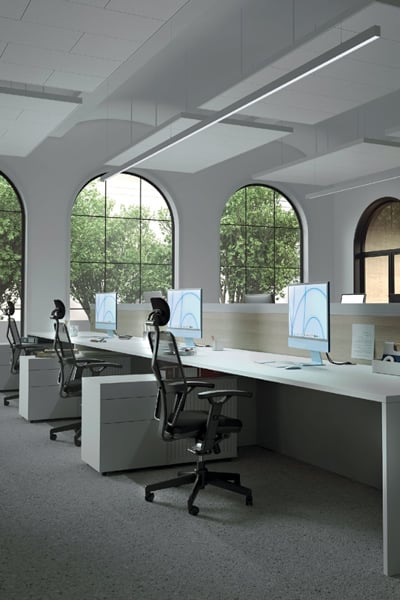 At the same time, vektron rafts are designed to meet today's flexibility standards: what's a meeting room today, could easily turn into a collaborative space tomorrow – and that's a lot easier when all your parts are easy to (dis)assemble and (re)install. Moving office? Just take the rafts with you.
Wondering about available sizes, colours, and customisation options? Everything you need to know is in our brochure.